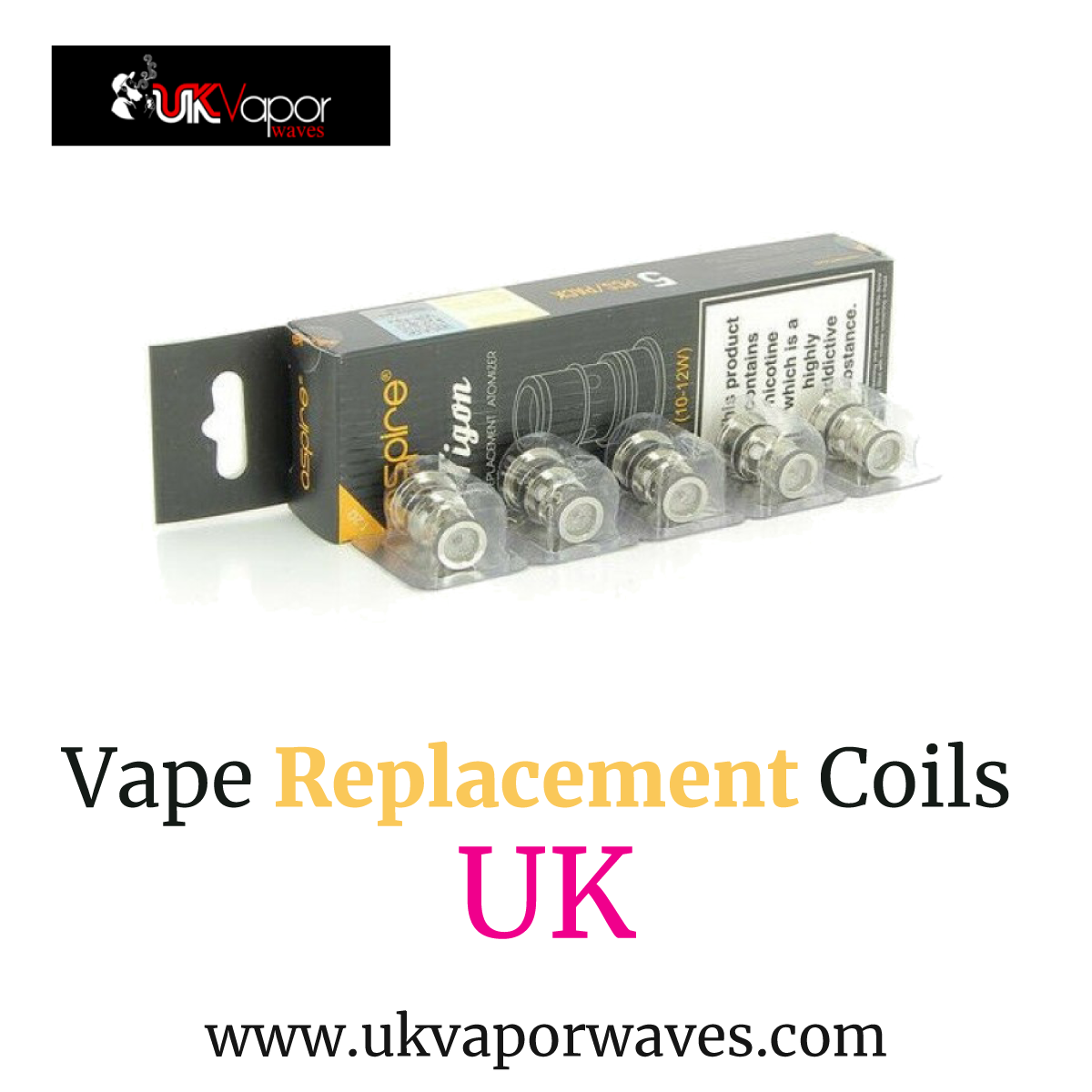 Signs That Tell Its Time to Replace Your Vape Coil
Before you decide to change the coil of your vape it is important for you to ensure that it is the correct time to do it. If you own a vape then replacing its coil is an important part. Coil is mainly the price that you pay for the ease and efficiency of vape mods. 
By cleaning and ensuring little maintenance of your vape coil on a daily basis will not only help in saving your money but also extend its life.  
But regrettably, vape coils are not meant to last forever even if you care and maintain it. On the internet, you can easily find different companies offering Vape replacement coils UK and UK Vapor Waves is one of them. 
Below-stated are 5 signs that tell you to replace the vape coil: 
When you vape, you will experience the burnt taste: It is the most common and first sign which you will across when your vape coil needs replacement. No matter which e-juice you are using, you will get the burnt taste.  
If you still continue to vape with such kind of vape then you are definitely damaging the other parts of your e-cigarette. 
Gurgling sound at the time of vaping: Your e-cigarette will make gurgling sound only when its coil is damaged. It is the time when the coil has stopped functioning properly. The gurgling sound comes only when you are using the coil for many years.  
E-juice does not taste as you expected: It is the other indicator that tells your vape system is damaged completely and needs to be replaced now. Since the coil regulates the flavor so if you don't get it changed, you will not be able to enjoy the flavor of any e-juice.  
Low vapor production: As your vape system coil gets old, you will experience a low vapor production. So the moment you experience low vapor output, get the coil changed in order to have an amazing vaping experience.  
The e-cigarette starts leaking: Though an e-cigarette can leak for a number of reasons like worn-out rings, overflow of the tank, and damaged vape coil. But before you look into other problems it is also better to check the coil which might be spoiled.  
The above-stated are some signs that tell you to restore your vape coil. You can buy smok uk vape coil from UK Vapor Waves at a pocket-friendly price.