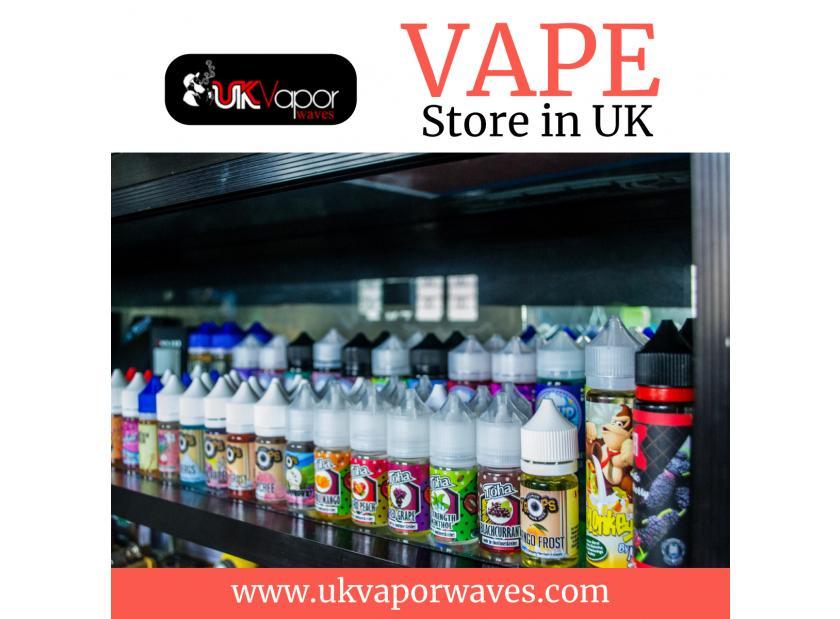 Buy vaping products and accessories from UK Vapor Waves to get amazing vaping experience at your fingertips
UK Vapor Waves has gained a commendable position in this domain by providing its customers with the best quality of e-cigarettes, vaping devices, vape kit, refillable vape pods, eliquid and other vaping accessories in London and Nottinghamshire.
As the best online vape store London and Nottinghamshire, this vape store provides its customers with the best selection of eliquid/juice from well-known and popular vaping brands in different flavours and strengths. In a zest to attain maximum client satisfaction, all the e-liquids available at this online vape store are strictly controlled by proof of testing and batch tractability in accordance with the set industry norms and regulations.
The price of vaping products and accessories of this reputed online vape store Nottinghamshire and London are precisely designed to be competitive whilst they strive to offer best quality products with fast dispatch. Over the years, this vape store has established a wide and well-connected distribution network along with a team of experienced logistic support. They help UK Vapor Waves to deliver vaping products and accessories at the clients' end within the promised time frame.
As a quality focused name, this online vape store in the UK only stock the best e-liquids, featuring a range of flavours across every kind of e-liquid. Based on your specific needs and budget, you can choose from nicotine salt e-liquids, high-VG, high-PG (classic), 50/50 juices, nicotine-free vape juice, shortfills and nic shots.
While shopping with UK Vapor Waves, you can explore the staggering variety of flavours or simply stay stocked up on your favorite brand, all while saving money.at this online vape store, you will find the best vape products that suits your needs at very affordable price. Looking for the best vaping products and accessories at reasonable prices in the UK? If yes, UK Vapor Waves is the right place.