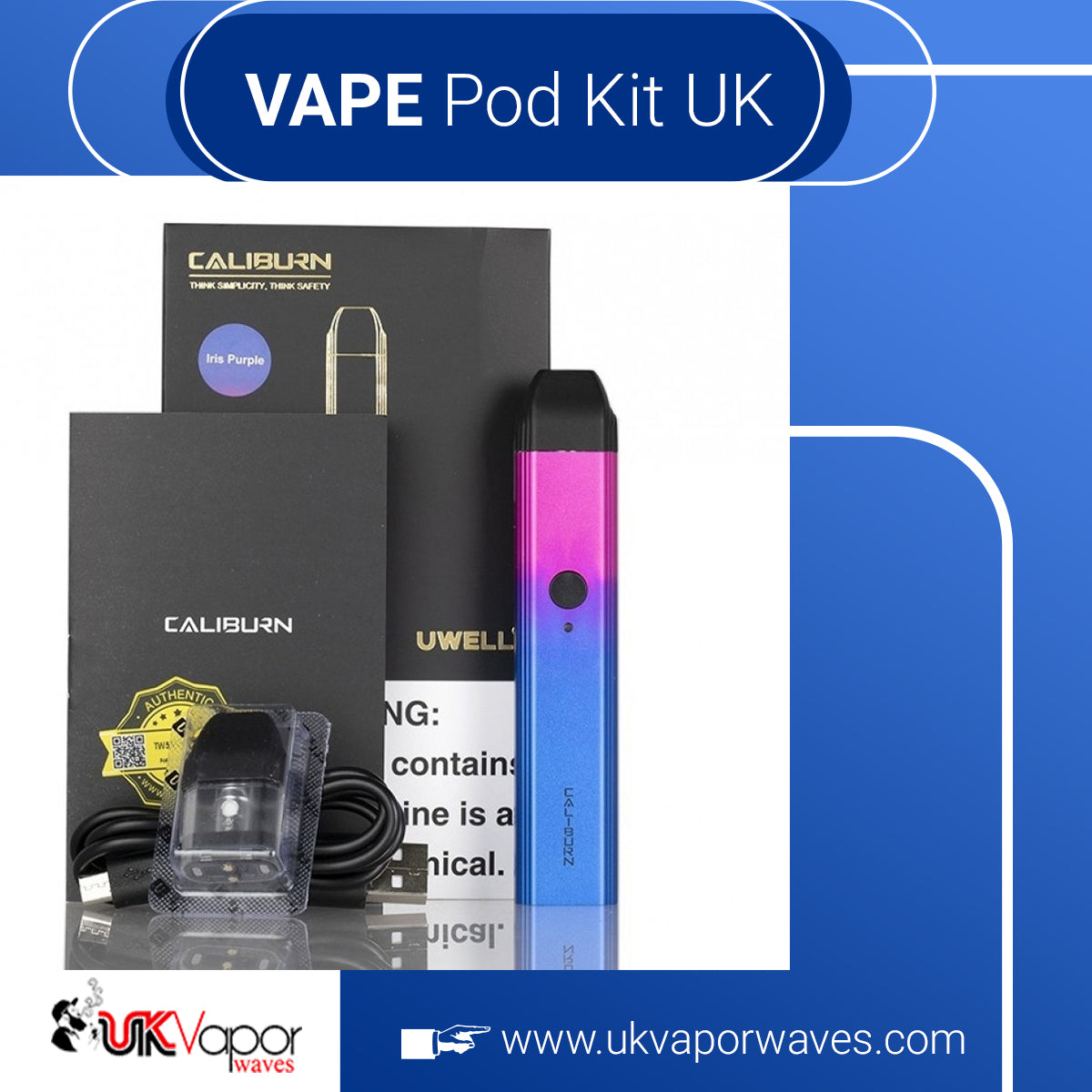 All You Need To Know About Vape Pod
Are you planning to quit smoking cigarettes? A study was conducted which revealed that almost 58% of smokers said that they want to quit smoking. Now many modern forms and methods are being introduced in the market that is very helpful in quitting smoking and Vape pod kit UK is one of them. It has been seen that many smokers are moving towards vaping in order to quit their smoking habit effectively. 
Nowadays the market has a number of vapes so it is important for you to have the proper knowledge and then make a decision for buying it. You need to spend some time on the internet or by reading this blog you can come to know that which is the perfect vape for you and suit perfectly to your needs. You can buy vape pod kit and Smok g priv 3 from UK Vapor waves at a reasonable price. 
In today's time vape pod is very popular. Vape pods look exactly like the traditional cigarette and are simple to maintain as they come pre-filled with a chosen flavour. If you have not tried this then you should definitely try vape pods for quitting your smoking habit. 
What exactly is Vape Pod Mod? 
A pod mod is one of the vaping devices that are portable nature, but it does not come with any traditional tank or atomizer. It contains a pod that is put into the body of the mod and it comes with e-liquid. POD systems come with everything that you are expecting for vape such as cartridges with the coil, e-liquid as well as a wick. 
A vape mod is available in different shapes as well as sizes in the market so you can buy as per your requirement or preference. Today the vape pods have become very popular among the beginners who are searching for a vaping experience as much as smoking. Vape pods have the mouth to lung inhalation so you need to draw the vapour into your mouth and then inhale. Thus this process is ordinary for cigarette smokers. 
Vaping is considered as a safe alternative to smoking. Here are some benefits of vape pods: 
Simple to use: The pod vapes are known to have an instinctive design that permits the users to smoke without making any effort. Most of the pods are pre-filled with flavours so users don't need to replace any atomizer or think about dripping in the refills. 
Compact design: Almost all the pod vapes are small in size which makes it easy to carry anywhere. You can easily carry it in your bag, purse or even pocket. 
Maintenance-free: The pod mods are known to use less e-liquid per day due to which it is cost-effective in nature.  
Ultra-portable: Pod vapes are not only small in size but you also don't need to refill the vape, making it easy to carry from one place to another.  
Therefore, if you are a smoker but want to quit smoking and move towards vaping then it is essential for you to select the vape which is perfect for your inhalation style.