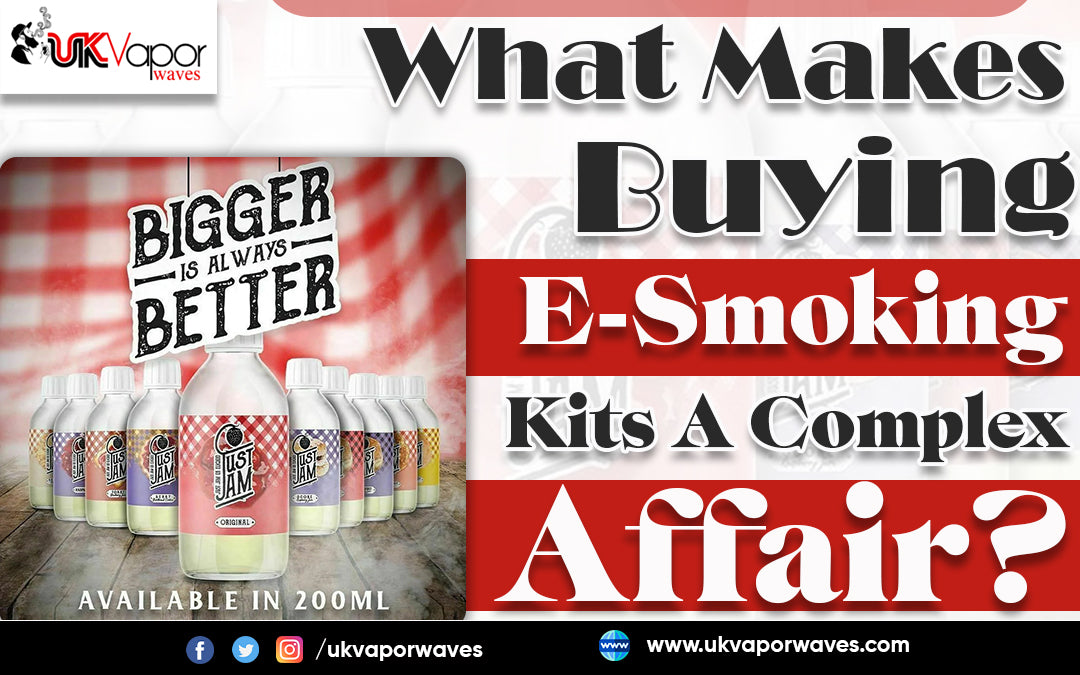 What Makes Buying E-Smoking Kits A Complex Affair?
The way life is moving forward, it is important to understand the fact it is all about change and people looking for healthier choices. The world is becoming conscious about how to live a life that is healthy and without any risk. E-smoking kits are seen as one of the most desired gadgets for people who love to smoke.
You as a smoking lover should always try to make sure that you take care of the nicotine intake, which means you need to use e-smoking as an alternative method. Here you have many different brands that you can go for such as Just Jam vape liquid, Geek, and more. One needs to know what makes good brands the right choice and how one must go about buying the brands.
Why you should choose good brands:
The fact of the matter is that quality is essentially connected with brands, better brands always focus on quality and high-quality kits will have their benefits. The most important benefit of high-quality kits is that you would get better smoking experience.
Since there are new brands coming into the market which means you are likely to get not so good brands that can have a significant impact on the smoking experience. That means you should always hunt for the best brands and here is how you should go about getting better brands.
You would need to verify the brand credibility, which means you should make sure that you know which are good brands and why they are good brands. If you think that signature e liquids and kits are good, then you need to know why they are good.
This means you will have to make certain that you are talking to users and trying to find out about the plus points. You can try to learn about features all by yourself on the web, there are many different review sites where you can find reliable info about certain brand kits. Hence, it is important that you pay attention to what the brand value is and what are the best features of certain brands.
More ideas to help you buy kits:


When you are buying kits, it is vital that you are looking for the specifications of the kits such as how you can control the nicotine intake; you can control and adjust the airflow, and more features. One of the important features would be to find out how beautiful and sleek-looking the e-smoking kit is.
The next important thing that one needs to be looking at would be where to get the best-branded kits as there could be many places to buy from. You can get it from local kit stores, you can also look for online stores, and people often buy these kits online for many apparent reasons that are beneficial.


Buy good e-smoking kits today:
People looking for good kits should find the points mentioned here quite useful in terms of buying the kits they want. All you need to do is to find the store and start shopping.