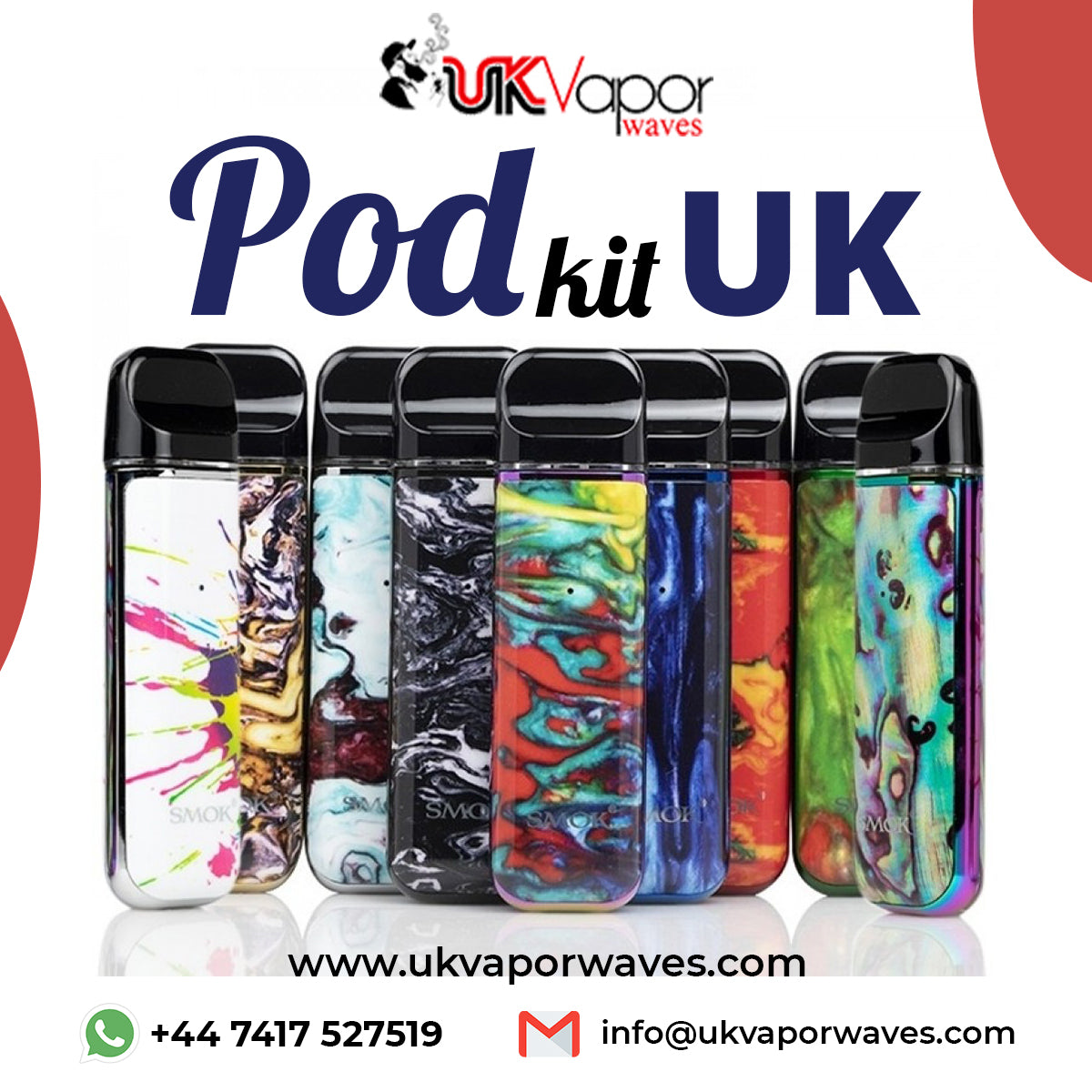 Vape with Best Refillable Pods and Kits in the UK
E-cigarettes have seeped into the smoking culture all across the world. It is very much popular nowadays as people are becoming health conscious about the resulting problems associated with regular tobacco smoking. 
E-cigarette culture over tobacco smoking: 
Vaping and e-cigarettes are a new trend for people who are a beginner or are trying to quit smoking. It is a comparatively safer option for people which many experts have also reported about. Below is the list of pros that one can get by switching to e-cigarettes: 
Heating liquid nicotine is less toxic
Vapors inhaling means no burning and no smoking
Infused essential oils and organic flavors
Customized nicotine level
As such, many are opting for vaping rather than smoking and experiencing a new way of less toxic nicotine smoking. But if one is choosing to go for vaping, the first thing that comes to the mind is how to search for a suitable retailer or dealer. 
How to choose the best vape shop? 
With the growing vaping culture, there is a surge in demand for e-cigarettes and devices for it. There are a lot of shops open in every place in the UK - one can find both online and offline shops. However, online shops are getting many sales nowadays since people find it more reliable and convenient. 
First, know all about the items available in any particular shop. Select from various e-cigarette devices available like the pod kit UK which can contain either pre-filled or empty e-juice containers. Also, it has a chargeable battery. 
The cost of pod mods depend on whether one is buying pre-filled or refillable pods, however, both are affordable to get. So choose a suitable brand and check whether it is available in a particular shop. The next step will be ordering and enjoying vape. 
What other items to look for in a shop? 
Another thing that is essential is the replacement coil in a vaping device. In general, the vaporizer coil lasts for near about 2-4 weeks depending on the limit of usage. So, every e-cigarette user needs to change the coil. As such, an essential item to look for is vape replacement coils UK before choosing a particular shop. 
The main ingredient is the coil itself since without it there will be no heating the e-liquid and no vapor coming out for inhaling. So always check for the coil and replace it when necessary. These are some of the items that are very much needed if one wants to get used to vaping. 
Apart from these, there are vape kits, vape tanks, batteries, cotton, etc. that one should have knowledge about. There are various other accessories like e-cig cases to shop for in order to give the regular vaping device a trendy and fashionable look. 
Although these are the kits or items used in an e-cig, certain other ingredients like herbal flavor are essence which gives the vaping a natural and exotic taste. So, the next time before going to shop or ordering e-cig, make a checklist of items to get from the shop.