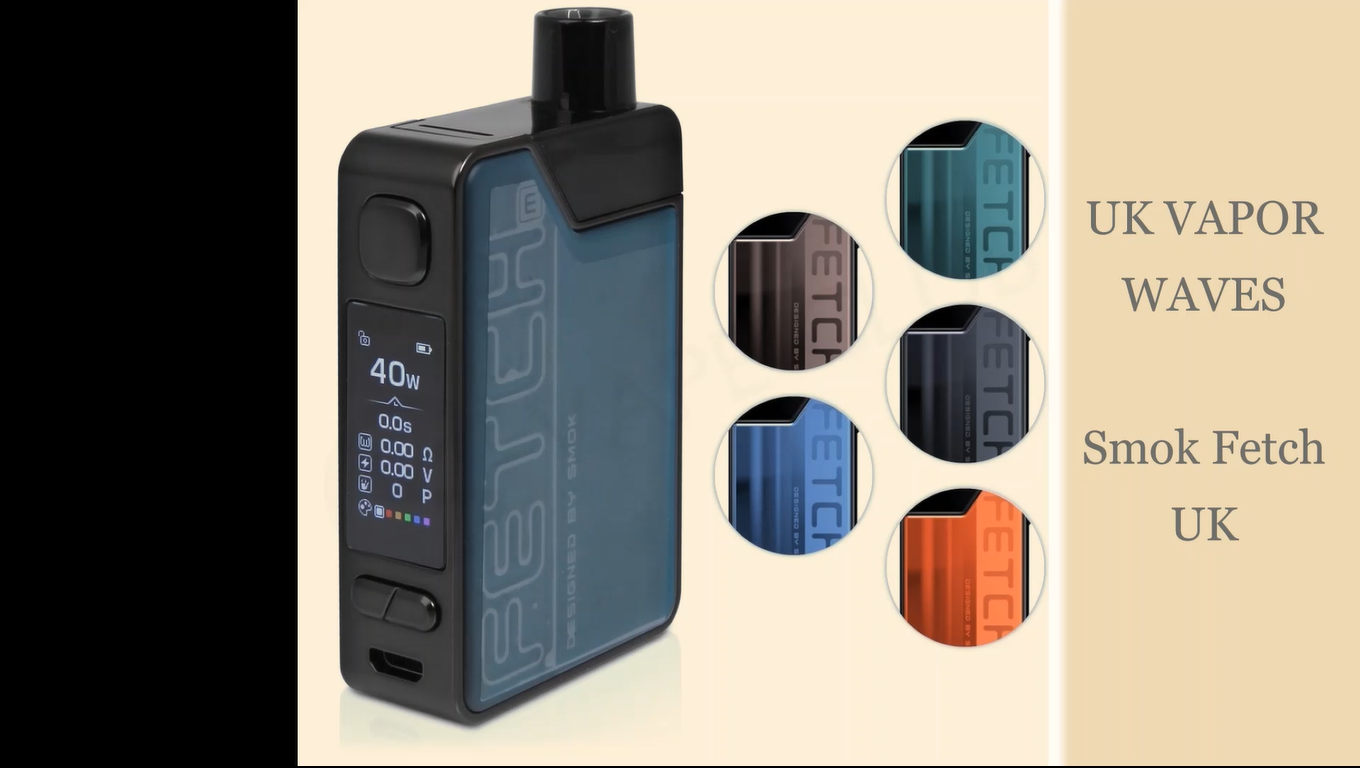 Everything you need to know about smok fetch pot system in the UK
Interested in buying Smok Fetch Pro UK online at a good price? If you are nodding your head in agreement then get in touch with UK Vapor Waves immediately. It is a visually-stunning pod system with a elegant design and a beautiful AG glass panel construction. For ensuring high standards of quality and effective, it is procured by the UK Vapor Waves from authorized and reliable vendors.  
Smok Fetch is the special vape juice that precisely combines the benefits of the starting vape kit and pod system. This pod kit is very environment-friendly as it is made from PCTG that is approved by the FDA and EU for any type of application with food contact. In addition to this, this pod system with built-in battery for longer vaping experience for the user.  
Based on your needs and requirements, you can adjust this pod system with output ranges from 5 to 40W. the pod system allows user to refill easily with the e-juice due to its easy bottom filling design. In addition to this, the pod kit can further produce the 3D effects due to its edge glass on both panels and laser UV transferring texturing under glass panel. The device to be safer in rainy environments due to its water-proof design. It also features TFT screen display screen that can show you specific vape data in a clear way.  
This pod system is delivered at your doorstep within the promised time frame due to strong logistic support and well-connected distribution network of the UK Vapor Waves. By providing its customers with the best quality of Smok Fetch UK, the UK Vapor Waves has been able to attain a commendable position in this domain. The quality of the pod system is always maintained at the UK Vapor Waves by following total quality assurance procedures.