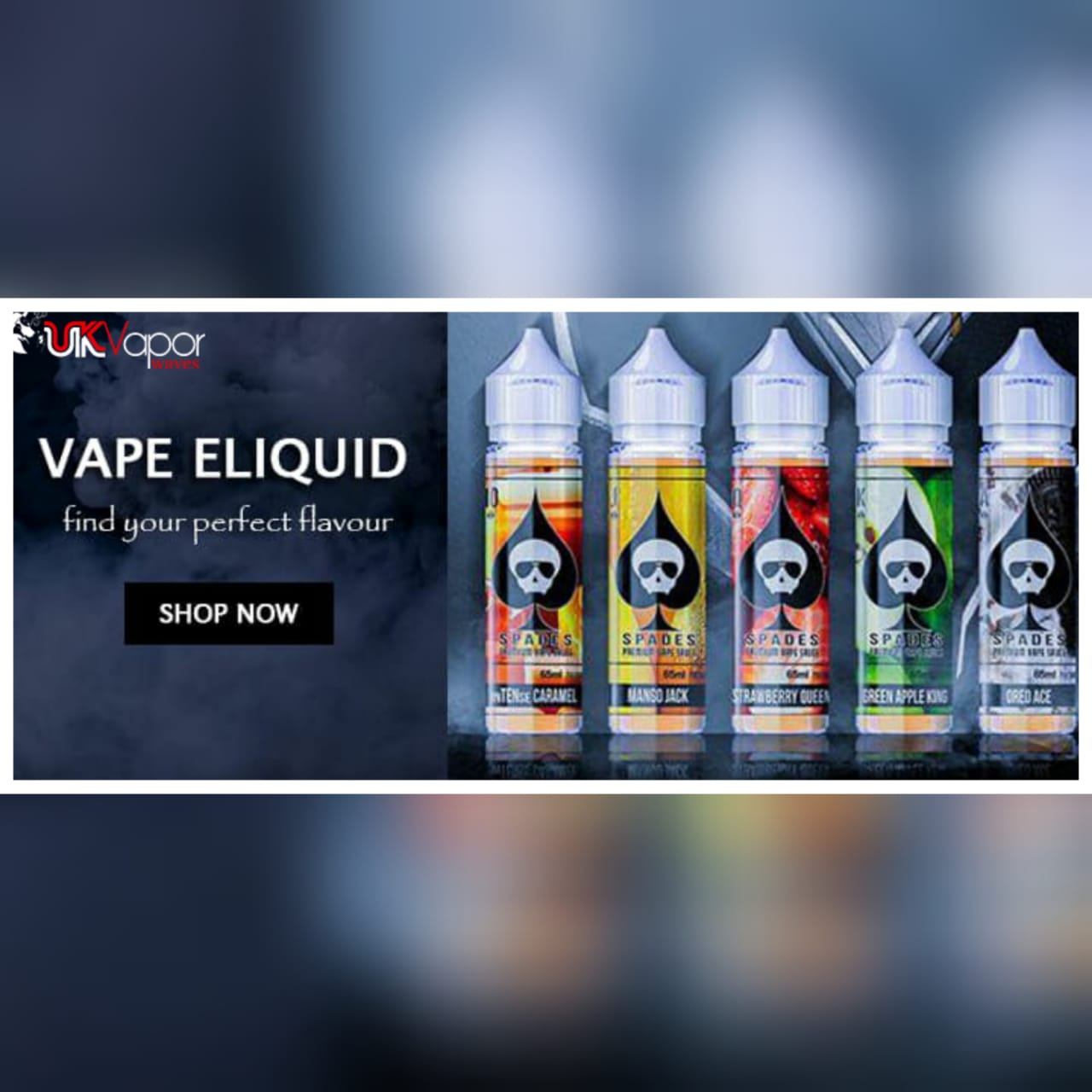 Fall in love with vaping again with different types of eliquid from UK Vapor Waves
Are you searching for a fruity e-liquid, or trying to find the perfect ice menthol for a crisp vape? If you are nodding your head in agreement then get in touch with UK Vapor Waves immediately to buy the best quality of eliquid in London and Nottinghamshire. At UK Vapor Waves, the experienced and trained professionals from this online vape store provides a huge selection of MTL and sub-ohm e-liquids in London and Nottinghamshire.
The eliquid in Nottinghamshire and London from UK Vapor Waves in a range of flavour profiles and nicotine strengths. Each e-liquid personally tested by the UK Vapor Waves for ensuring the highest standards of quality for its customers. Eliquid with nicotine is used in vape kits and pods in the UK.
These liquids comes in many different strength and flavours that best suit the needs and demands of both beginners and advanced vapers in the UK. UK Vapor Waves has been able to understand and meet the precise needs of vapers by following customer centric approach. You can get eliquid with a smoother throat hit, even in high nicotine strengths.
Users have a wide choice of over a 100 flavours, consistencies, bottle size and eliquid nicotine strength and flavours in the UK. You're sure to find one to suit your taste and preference whether you're looking for a high VG blend for creating big clouds or a high nicotine strength blend.
With the wide distribution network and strong logistic support, UK Vapor Waves has been able to deliver the eliquid from reputed brands within the promised time frame. Counted as first among the best, this online vape store in the UK has been able to take and complete the bulk demands of vape eliquid due to rich vendors' base and spacious warehousing facilities.