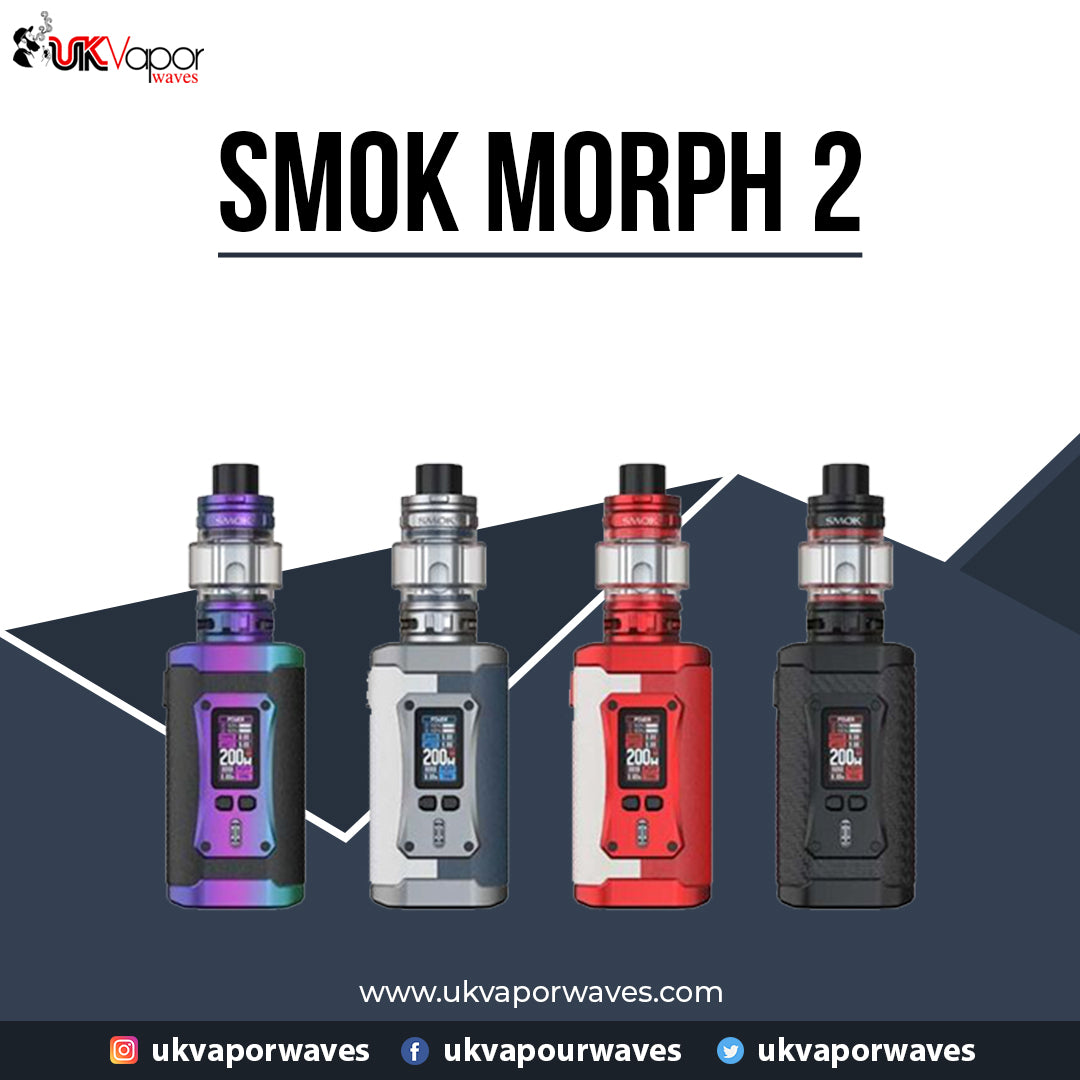 5 Best Vape Pod Kits From Smok
The best part of E Cigarette is that it helps you get relaxed without compromising any health aspect. Compared to regular cigarettes, there are no health-related issues are associated with E Cigarettes. It is one of the main reasons, why British youngsters are fond of E Cigarettes so much.
Currently, Smok is a very reputed vape kit brand. They have different types of E Cigarettes & vape pods. Their E Cigarettes are made from high-quality materials and always work reliably. Due to this reason, its E Cigarette in UK is very popular. Let's check out some of the best vape products of this brand.
1.  Smok G-Priv Pod Mod Kit
The light design of this pod is made for everyday use. You can get this pod in 6 different colors. A single external 18650 battery gives power to this pod. The Type-C fast charging takes very little time to charge this pod. In this pod, you get the Slide-to-open Top-Fill option.
2.  SMOK Infinix Pod Kit
This vape pod has a very sleek design. It comes in 3 colors red, blue, and black. The sleek design also gives it protection from small drops. This vape pod is stylish & functional as well. If you are a style-conscious person then you will like this vape pod for sure. This vape pod has a 2ml capacity and a 450mAh battery powers it.
3.  SMOK G320 Marshal Starter Kit
Smok designed this vape kit for those people who like to vape very often. Due to this reason, they have included 3 18650 batteries in this vape kit. This vape kit has a convenient top-fill design where you can use the TFV8 Big Baby tank. You can also use Ni200 Nickel, Titanium, and Stainless Steel coils with this vape kit. This pro-level vape kit also has a large 0.96-inch top-screen OLED display.
4.  Smok MBAR Disposable Vape Pod Kit
Smok has designed this disposable vape kit for busy people. With this disposable vape kit, you get freedom from maintenance. It is made from Aluminium alloy and the rubberized paint finish gives it a sleek look. A 280 mAh battery powers the vape kit and it gives 300 puffs. It weighs only 18 grams and you can enjoy all Nicotine Salt flavors.
5.  Smok Morph 40 Pod Vape Kit
You would be happy to know that Smok Morph 2 is one of the best-selling vape pods in the UK. This vape kit has successfully blended comfort, style, and performance. Due to this reason, most people love this vape pod kit. This vape pod has a powerful 2000mAh internal batteryand compatible with SMOK RPM Coils. On this vape kit, you will find a 0.91-inch TFT screen with screen-flip.
Smok has become a global king in the vape business. This company has always focused to deliver the best vaping experience. Due to this reason, they have used some of the best materials & design aspects at the time of making these vape pod kits. For this reason, Smok vape pod kits are more reliable than others.