Details
SMOK ProColor Kit, 225W Mod + Big Baby Beast Tank - Pro Colour Options Why consider the ProColor Kit? - Includes the top rated Big Baby Beast Tank - Feels ergonomic to hold - Change the LED lights - 225 Watts of power for the most demanding vaper (Requires 2 x 18650 Batteries - sold separately)
- No ramp up time; press the button and you'll get instant power - Side firing button to vape
1 x ProColor Mod
1 x TFV8 Big Baby EU Tank (2ml)
1 x V8 Baby Q2 EU Core (0.4Ohm Ohm Dual Coil) - Pre-installed
1 x V8 Baby Q2 EU Core (0.4Ohm Ohm Dual Coil)
1 x Replacement Glass Tube
1 x USB Cable
User Manual & Spare Parts
THE KIT INCLUDES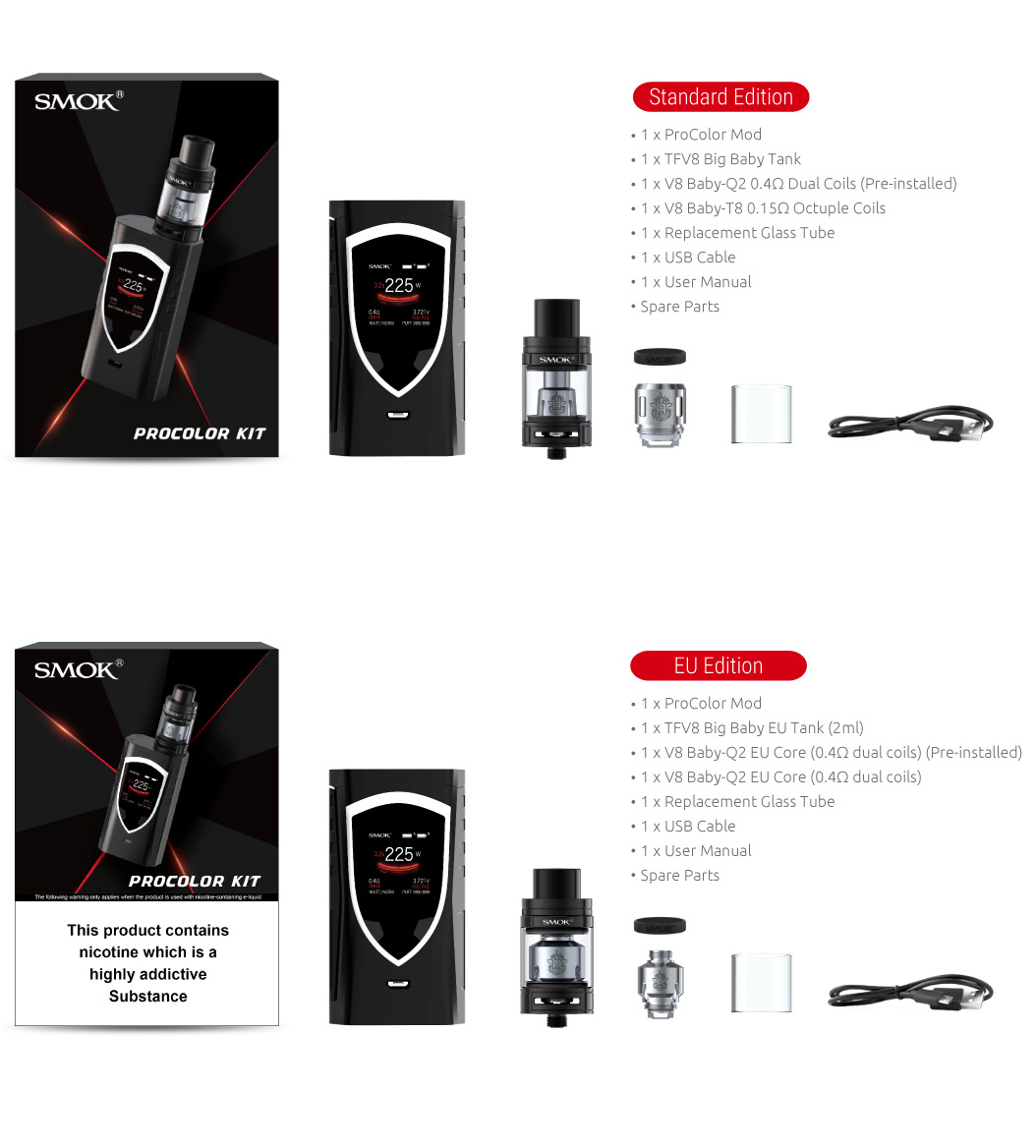 SPECIFICATIONS
SPECIFICATIONS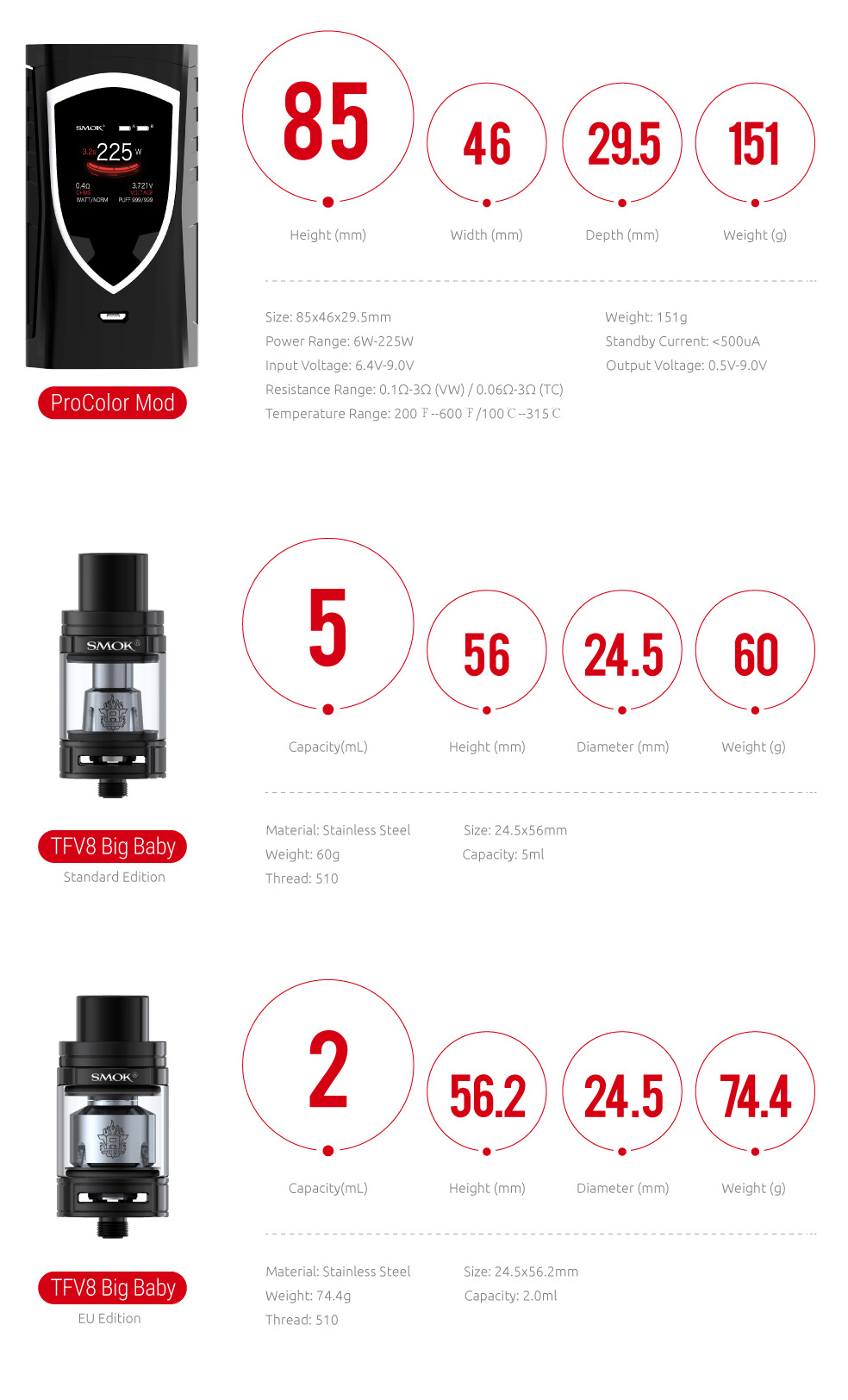 225W POWER
The max output power of ProColor can up to 225W, and provides two modes for you.
Temp Mode can enhance consistency and taste of every puff. Watt Mode is perfect for cloud chasing.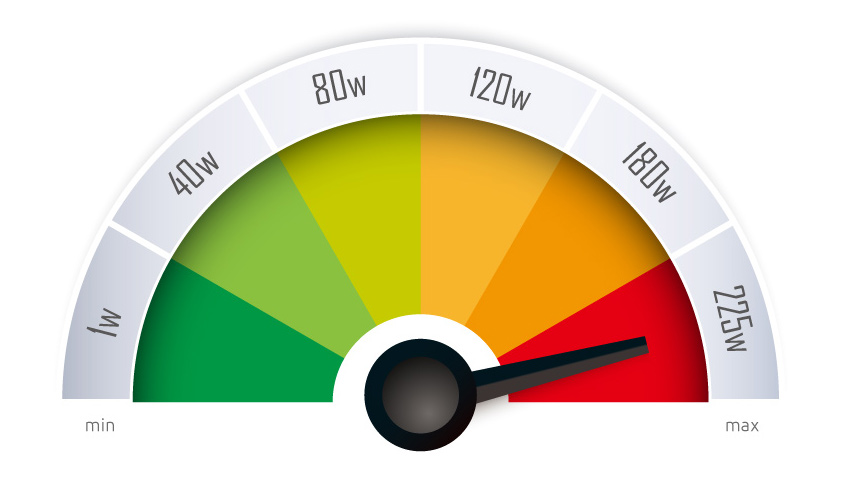 UPGRADED UI
The clearly TFT screen combines with entirely new operation interface. More vaping data for you,
such as VW/TC MODE, vaping effect, voltage, battery life, resistance value
Product Tags
Product Tags
Use spaces to separate tags. Use single quotes (') for phrases.
Custom Tab 1
Fastest Default - Product Custom Tab 1
Custom Tab 2
Fastest Default - Product Custom Tab 2
Regular Price: £50.99

Special Price £24.90

Regular Price: £10.98

Special Price £8.50

Regular Price: £13.20

Special Price £8.99

Regular Price: £9.99

Special Price £7.00

Regular Price: £10.59

Special Price £9.99

Regular Price: £10.99

Special Price £8.99

Regular Price: £12.99

Special Price £7.90

Regular Price: £11.99

Special Price £7.99

Regular Price: £20.99

Special Price £10.99